Vintage Watches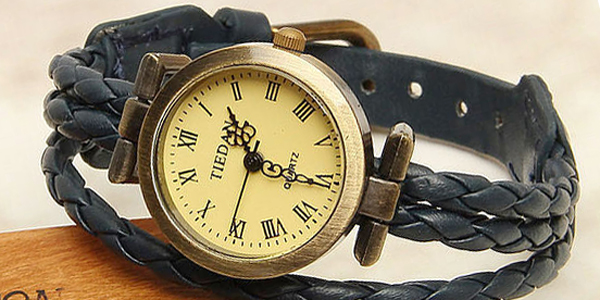 No one can deny the appeal and elegance of a classic luxury timepiece. Vintage watches represent some of the most valuable accessories in a man's wardrobe. If you do not have one in your collection yet, but you are planning on buying it in the near future then you certainly need a few tips on how to purchase a good quality used watch at a fair price. To avoid buying a knockoff or a poor quality timepiece you need to stay away from unscrupulous dealers and do your homework right. Below you have everything you need to know about the purchase of a vintage watch.
Decide on a model.
The first thing you need to do is to invest some time into browsing the web and auction catalogs in order to determine what style matches your tastes. When you aren't sure about the model you want, the seller will try to convince you into buying the watch he wants to sell the most. And usually this is either the most expensive one or the less popular one.
Research
After you decide on the model you want to buy, you need to do some basic background research to know all the design and functionality details of the original watch. It is important to be very familiar with the way the authentic timepiece looks and functions because most vintage watches have been slightly "improved" over the years by their previous owners. These changes can be either aesthetic or functional. The best way to find a complete set of information on the timepiece you want to buy is to browse forums like TimeZone and PuristSPro and see if someone has already done a complex review of that watch. Another good source of information is Antiquorum which is a very important watch auction house that offers an inclusive online database where you can search and compare different vintage watch models.
Ask the right questions
Do not ignore the important details such as the terminology used by vintage dealers and collectors to describe the products. You need to make sure that the watch is completely authentic, that none of its parts have been replaced. If there are some parts that have been replaced then ask where and when this has been done. Why was the watch repaired and who has serviced it? Has the watch dial been changed? This is a very bad thing as it affects the value of the vintage timepiece.
Find a friend.
Other watch lovers and collectors are the best source of information about vintage timepieces. This is why you should connect online with other buyers or call a friend who owns a couple of these timepieces and ask him where and how he bought his watches. Swallow your pride and be prepared to learn from him every tip and detail regarding the process of buying a vintage timepiece.
Don't get fooled.
I think that the most important advice for a beginner vintage buyer is to not get fooled by dishonest sellers. You should always assume the very worst of people and secure your purchase by using a payment method that offers protection from any type of scams. Also, do not buy the vintage watch until you are positive that the timepiece is genuine. The dealer must do everything possible to prove its honesty and the authenticity of the product he is trying to sell.